Introduction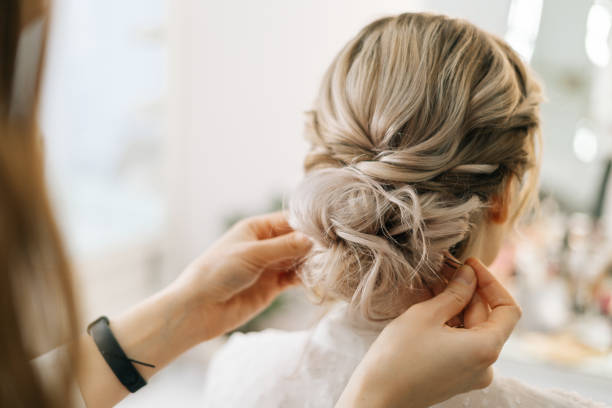 Whether you have naturally wavy or curly hair, winter can be tough on your locks. The cold and dry air outside can leave your locks dry and frizzy, making it harder to tame your mane. But if you follow these seven tips, you'll be able to get the most out of your waves or curls this season—and every other season too!
1. Avoid Washing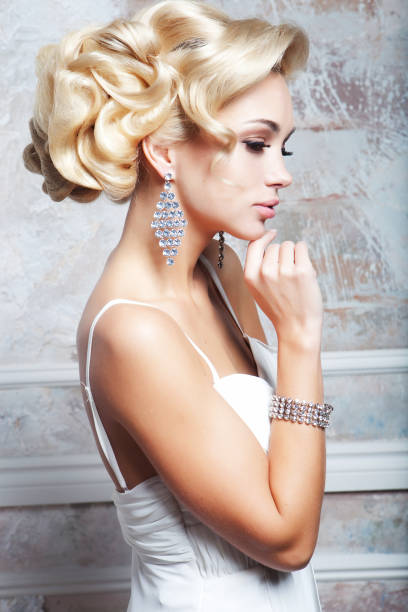 It can be tempting to rinse your hair every day, but if your hair is naturally curly or wavy, it's best to wait until it needs washing. If you have to wash your hair every day, try using a conditioner instead of shampoo—conditioners are less drying than shampoos and will leave your curls soft and shiny. Another option is to buy a conditioner that is specifically made for curly or wavy hair. Lastly, make sure that you're using the right type of conditioner: some are made specifically for dry hair while others are made specifically for oily or normal conditions.
2. Use the right shampoo and conditioner
Use the right shampoo and conditioner.
A good quality sulfate-free shampoo and conditioner will help you keep your curls healthy and shiny. Make sure to buy a product that is formulated for your hair type, whether that's curly or wavy. Also look for products designed for your specific hair color (i.e., blonde, brunette).
3: Coconut
The next product you want to use is coconut oil. Coconut oil is a great moisturizer, and it keeps your hair hydrated so that it doesn't dry out when you're styling it. It's also a natural detangler, so if your curls become tangled or matted during the day (or even overnight), coconut oil will help smooth them out and make them easier to manage.
You can use coconut oil in many different ways: as a hair mask once or twice per week; as a conditioner after shampooing; as an overnight leave-in conditioner before going to bed (this will keep frizz at bay while keeping curls soft); and in place of any other oils that might be used during the styling process (like olive or argan).
4. Moisturizing Masks
Moisturizing masks are a great way to boost moisture and repair damage. When you use a moisturizing mask, you're applying oil-based products directly onto the hair, which gives your locks that shiny look. Moisturizing masks can be used on any type of hair as long as they don't contain sulfates or parabens because these chemicals can cause irritation in sensitive scalps.
Here's how to apply a moisturizing mask:
Section out your hair into 2-3 sections (depending on how thickly you want the product applied). I like to section my hair into two sections so that I can apply it evenly across my entire head without making messes!
Apply generous amounts from root to tip until all sections are covered with product. Pay attention not only to where your scalp meets your roots but also where it meets mid-shafts/ends because this will give them extra protection from heat styling tools later on down the road when we're trying not fade our color too quickly!
5. Humidifier
A humidifier can help keep your hair hydrated and healthy, as well as the rest of your body. The dry winter air can wreak havoc on your skin, so using a humidifier is a great way to moisturize it without having to use products that contain chemicals or artificial fragrances. In addition to moisturizing the skin and keeping it soft, a humidifier also helps keep the air in your home more comfortable by adding moisture back into it (and keeping you from getting sick). This means that you'll be able to breathe easier at night when you sleep—which will help prevent those pesky morning coughing fits!
If you have curly hair like me then I definitely recommend investing in one of these little gadgets because they are so worth it! They're small enough not take up much space but powerful enough provide benefits all year 'round!
6. Don't Overdo It
Avoid:
Over-styling your waves, curls, and coils.
Using heat on your hair. Heat is the worst for hair because it can damage the cuticle (the outer layer of your hair). This makes your hair look dull and lifeless.
Using styling products, like gels or pomades that contain alcohols (like propylene glycol), which can dry out the strands and cause breakage if used too often. If you must use them, do so sparingly and make sure to follow up with an ample moisturizer to replenish lost moisture from styling products.
Using a curling iron or flat iron—both of these tools are great for straightening but not ideal for curly girls as they tend to create frizzier results than air-drying with a diffuser attachment on your blow dryer (see below). You'll also want to avoid using these hot tools as much as possible because they'll give off plenty of heat that dries out healthy ends before they've even had a chance at being tamed by water!
7. Protect Your Curls
Protect Your Curls
A silk pillowcase, bonnet and scarf are tools every curly should have in their arsenal. The smooth texture of these items helps prevent frizz and breakage due to friction with other fabrics, which can cause damage over time. So pick up a satin pillowcase or scarf for your hair-care routine!
Curly hair is beautiful, but can be fragile. Follow these tips to keep your curls looking lovely all winter long.
Curly hair is beautiful, but it can be fragile. Follow these tips to keep your curls looking lovely all winter long.
Avoid washing too often – It's tempting to wash curly hair with a clarifying shampoo every time it gets greasy, in order to avoid looking like a greaseball or having a bad hair day. However, this makes dryness and breakage worse over time because the scalp needs oils in order to stay healthy! Try washing only every other day or every three days instead of daily—your scalp will thank you for it!
Use the right products – If you wash less often and still want your curls clean and shiny, use sulfate-free shampoos (sulfates strip the oil from your hair) combined with conditioners that contain proteins such as quinoa or soybean peptides (they help strengthen each strand). You can also use coconut oil as an alternative moisturizer—it locks moisture into each strand while protecting against UV rays! Just remember though: too much coconut oil leaves behind white residue which may not be desirable if styling so always apply lightly then work through thoroughly before rinsing out completely at end of showering routine; otherwise frizz can occur due to clumping together strands when wet causing breakage later on down line when drying process begins again next time around."
Conclusion
And there you have it! 7 winter wavy and curly hair tips that will keep your curls looking lovely all winter long. If you're looking for more curly hair inspiration, check out our guide on how to manage messy curls in the summertime.